Your Pathzero badge is your proof of going carbon neutral. This article sets out how to embed it in your website.
Your Pathzero badge
Congratulations on your commitment to going carbon neutral!
After you've updated your details (company logo etc) on your Pathzero page it's a great idea to include your new Pathzero badge on your website.
Properly installed, it contains a link to your page on Pathzero and provides the evidence to back up your carbon neutral claim.
How to install it
Once you've selected the size, layout and style of your badge on the Social Badge page, select the "Get HTML code" button. You'll be able to copy the code to you clipboard.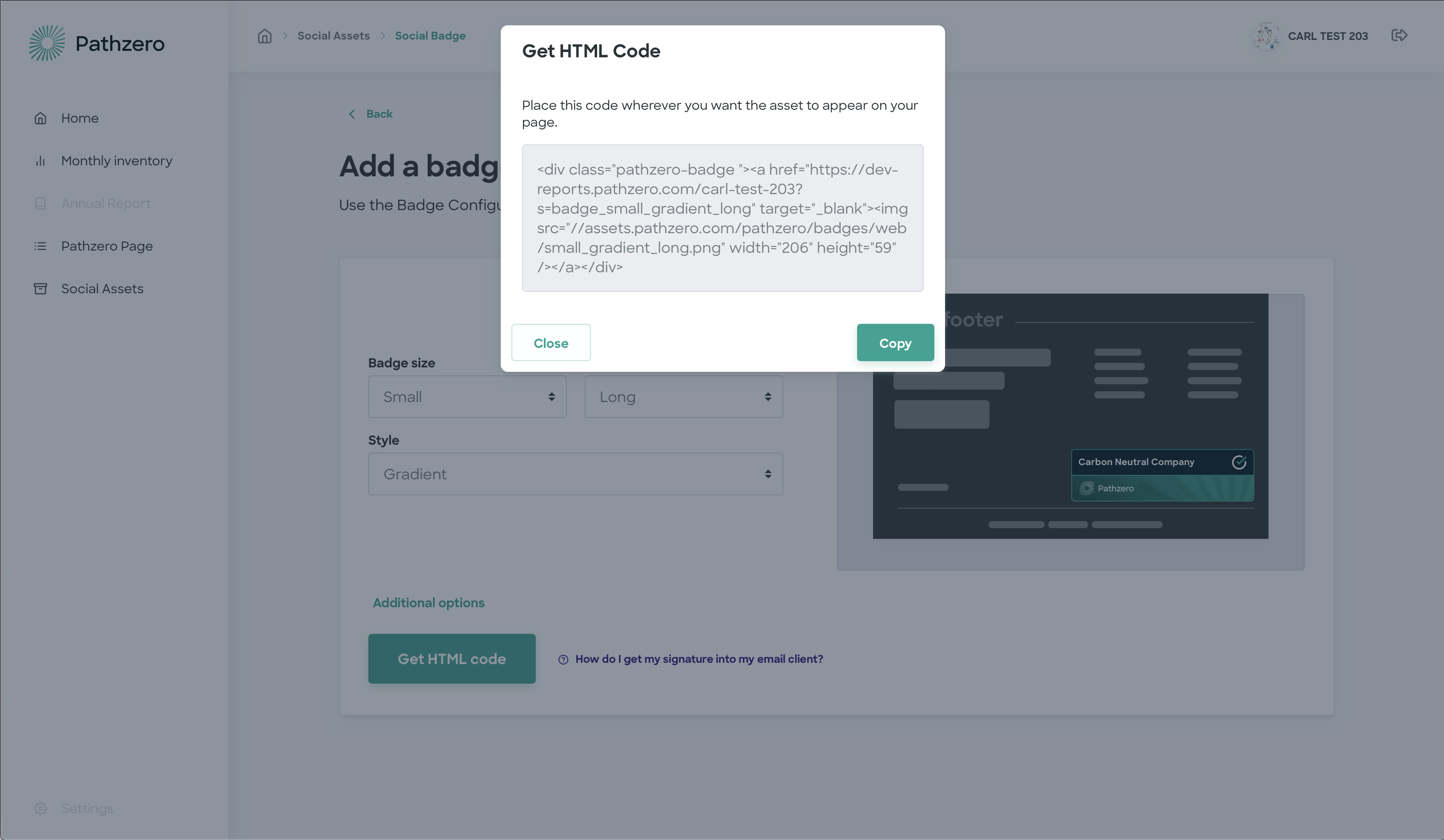 This snippet is pre-populated with your unique organisation ID, so it's ready to go:
How to use the code snippet
It is as simple as copying the code and pasting it onto your website where you want the certification to appear.
After adding the code, open your website and the certification will appear.
Find the tutorial for your platform
Your hosting site not here? Still, need some help?
Get in touch with us at support@pathzero.com
Did this answer your question?